Why real-time inventory is more important than ever
Technical articles and news about Memurai.

The coronavirus global pandemic has accelerated online shopping growth and the users expect more and faster solutions from their favourite brands. More than ever the way your company performs matters. Real-time inventory enables an omnichannel retail experience, by delivering a better user experience across all channels.
In a survey conducted by the UNCTAD (The United Nations Conference on Trade and Development) and the Observatory NetComm Suiss, they found that the pandemic has triggered behavioural shopping changes that are likely to have long-lasting effects. In today's fast paced world, customers are not known for being patient. They want their brands to deliver, and they want it now.
So...What is real time inventory?
A real-time inventory strategy means to summon all parts of a business managed as a whole. It's not only managing inventory but optimizing the user experience and making sure everything is aligned and working like a perfect machine.
As easy as it sounds in theory, it's a complex achievement since there are a lot of moving parts. Let's think of an example. Depending on your customer generation you have more chances to be discovered by different channels. Let's say your customer is a millennial (born 1980 -2000). According to Forbes, Millennials are the generation that purchase more through social channels like Instagram. They find your product on Instagram, purchase it online, receive it at home and return it at the store. This "easy" transaction depends on every channel being aligned to properly work.
A study from the CMO council highlights the importance of having a proper omnichannel strategy in place.

According to the study failing to achieve this strategy not only could translate in increased cost for a company, but also the loss of a customer.
Maintaining consistency across the multiple places (databases) that keep record of the information is critical, not only for a better user experience but for a better business result overall.
The importance of real-time inventory for your business
Increase revenue opportunity. Unify and manage your inventory supply. Delivering a consistent customer experience across all channels, including website, in-store, mobile app, social media and emails is a must for today's brands.
Increase inventory accuracy and optimize cost by having a seamless, unified place to manage the data of all your different channels.
Reduce fulfilment and supply-chain costs. Improve performance with a sub-millisecond fast datastore to improve your shopping cart conversion and avoid data delays and customer insatisfaction.
Keep your customers happy and maintain the frustration to a minimum to achieve a fantastic customer experience that will translate into increased brand loyalty.
Use your customer data to offer a more personalized experience and offers.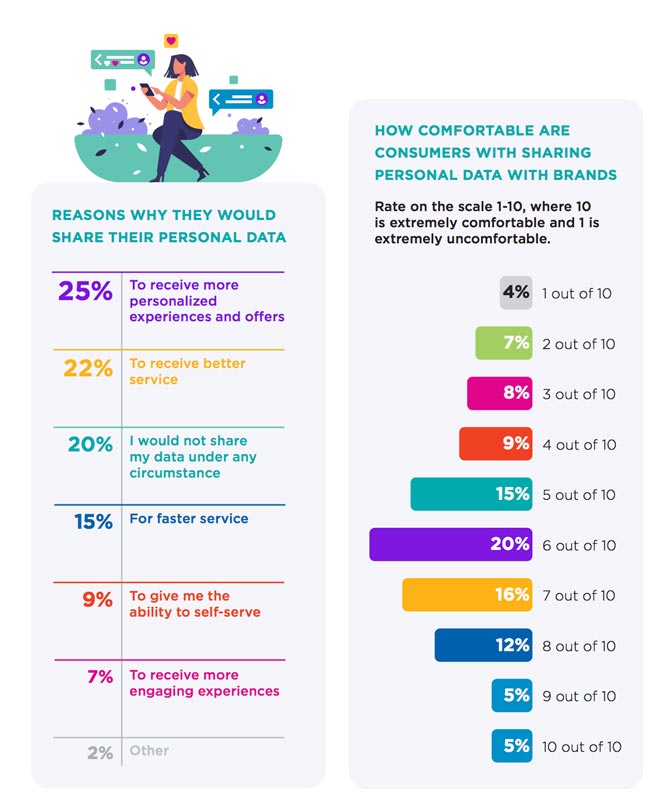 *Infographic "Reasons why they would share their personal data" from the CMO council study.
The backend complexity of an omnichannel strategy
Before a multi-channel strategy was required, companies relied on relational databases to store their inventory. Segregating the databases by channel creates an inconsistent view of the company inventory. On top of that, this relational database system cannot handle peak-throughput volume, especially during high-traffic periods. And while e-commerce platforms promised to unify these segregated databases, they often ended up increasing development complexity and ultimately costs.
Some architects adopted message brokers to remediate consistency problems, but ended up with the same results, increase in cost and complexity, due to the need for auditing, reconciliation, and additional management to avoid data duplication. To address the performance issue, many architects began moving away from RDBMSs and choosing the database/model best suited to the needs of each specific channel. However, this approach does not solve the inconsistency between disparate databases.
How Memurai can help your business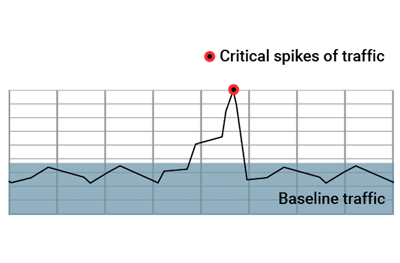 Memurai is a fully Redis-compatible datastore and cache for Windows that offers real-time, bi-directional consistency between stores and enterprise systems without the complexity and costs of managing message brokers, auditing, and reconciliation.
Its easy linear scalability and sub-millisecond performance at massive scale makes it perfectly suited to deal with high peaks of traffic, which are a known issue for retails and customer end companies. All without overprovisioning infrastructure, since it can elastically be scaled on demand. You can scale up for special occasions, like the Christmas period, without the need for increasing your cost the rest of the year and without the danger of disrupting your service and having application downtime or losing data, and customers, in the process.
Memurai is easy to install and operate with minimal resources. Since it's fully Redis compatible (the most loved database for 4 years in a row) the amount of information available is massive.
Ensure consistency, avoid complexity and reduce your cost by choosing Memurai to manage your real-time inventory and create a long-time and loyal relationship with your clients thanks to a better omnichannel customer experience.