Why the Financial Industry Needs Memurai, the Redis™* alternative for Windows
Technical articles and news about Memurai.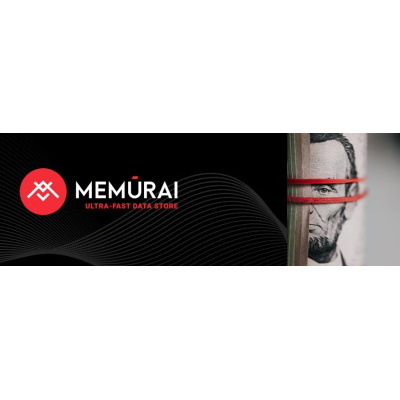 The financial industry is undergoing massive changes. While consumer expectations have increased in the last few years, the market has become more and more competitive. On top of this, the global pandemic and low interest rates; financial institutions are facing the worst bank stock performance in history.
Financial institutions are responding by looking to improve profitability by making business decisions faster, for example by approving loans and credit applications more quickly. A high-performance database that delivers sub-milliseconds response time can be vital.
Memurai Enterprise high availability and seamless integration with Windows make it the perfect tool to help financial institutions be more competitive. Memurai is a fully-supported platform that meets enterprise customers' requirements in terms of support, scalability, and performance. Memurai offers outstanding feature parity as a Redis-compatible Windows alternative to tackle the most demanding enterprise needs. Multiple Fortune 500 companies, government agencies, universities, insurance, and fintech companies on 7 continents already use it for critical workloads.
How Memurai Enterprise empowers financial services
Memurai Enterprise for fraud detection and mitigation
The complexity of storing and executing multiple risk models at the same time and the large volume of transactions undertaken by today's financial industry lead to systems built on traditional relational databases, which fall short when it comes to the streaming of market data and providing query results in real time.
A distributed in-memory cache provides a fast and reliable solution that will translate not only into better performance, but also lower costs.
In-place checks and validation before transactions can help with fraud detection and prevention.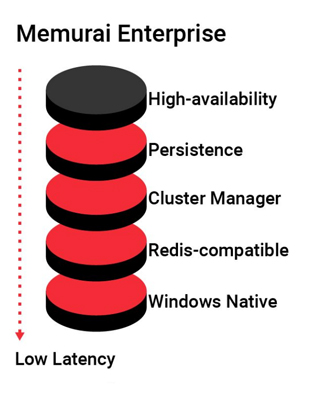 A happy client is a long term client, strengthen customer relationships
Today's customers have higher expectations from their financial institutions. Long gone are the times when you went to a physical office for everyone of your operations. These days most of the operations are made on-line and mostly by the bank app. Customers expect their banking apps to be flawless. Mobile banking apps are one of the most used mobile apps.
To meet customer expectations banks are changing from the old relational databases that weren't designed for millions of transactions and queries and customers constantly accessing their accounts.
Memurai is a responsible, low latency, scalable and highly available in-memory cache and datastore that will help your business reduce complexity and costs while meeting your customers' ever-increasing demands.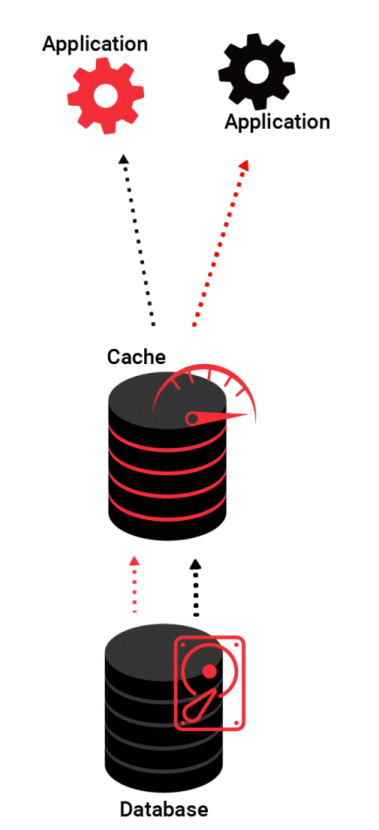 Compatibility between Redis and Memurai
Memurai is binary compatible with Redis. If you're already running Redis instances on Linux, you can replicate data between Memurai and Redis, or even use both Redis and Memurai within the same cluster. If you have systems that are relying on the now archived MSOpenTech Redis on Windows that stopped evolving and got stuck at version 3.x - Memurai is a rock-solid alternative. The experience of transitioning from MSOpenTech Redis to Memurai has been smoothless for all customers.
How is the performance of Memurai on Windows compared to Redis on Linux?
Performance is crucial for developers using in-memory caches. Memurai brings an enterprise-grade cache and data store to Windows and benefits from the considerable amount of time we've poured into improving its performance. The results above show Memurai easily matches Redis for the majority of the queries in the synthetic redis-benchmark workload, and for some queries performs over 50% better when pipelining is used, making Memurai a competitive alternative to Redis for Windows environments. You can read the full benchmark comparison article here.
Are there known Redis Security vulnerabilities from version 3.x addressed in Memurai?
Many customers, still using the archived MS Open Tech Redis on Windows build are exposed to a handful of publicly known security vulnerabilities. Those organizations are exposing themselves to unnecessary risks. Starting with Memurai 2.0.0 we already fixed and closed the known Redis 3.x, 4.x, and 5.x security vulnerabilities. Currently, not only we are free from security vulnerabilities, but we are committed to fix them as soon as they become known.
How is Memurai different from other Redis for Windows alternatives?
There is no official Redis support for Windows users. For testing and development purposes some developers recommend running Redis on Windows using Docker containers or running it under WSL (Windows Subsystem for Linux). Those alternatives are decent developer workarounds however those are not recommended for production workloads for performance, maintenance and security reasons.
Contact us for a complimentary technical consultation with one of our experts. Feel free to download Memurai Developer and discover your new improve windows native solution.
* Redis is a trademark of Redis Ltd. Any rights therein are reserved to Redis Ltd. Any use by Memurai is for referential purposes only and does not indicate any sponsorship, endorsement or affiliation between Redis and Memurai